Hard Rock Hotel Opens in the Maldives
Legendary music-inspired hotel makes its Maldivian debut, including a full range of branded outlets and music memorabilia, all connected to the Indian Ocean's largest integrated resort
BANGKOK, THAILAND: Hard Rock International and S Hotels & Resorts introduced memorable music-inspired stays to the Maldives for the first time on 1st September 2019, when Hard Rock Hotel Maldives officially opened.
 
Nestled within the exquisite Emboodhoo Lagoon, just 15 minutes by boat from Malé International Airport, Hard Rock Hotel Maldives forms part of CROSSROADS Maldives, the country's first and only integrated resort. Whether you are traveling with your family seeking a hassle-free holiday, with a group of friends in search of an upbeat break, or with your other half who want to vacation in style, this vivacious beachfront hotel offers plenty of opportunities to stay and play.
 
"Hard Rock Hotel Maldives is an upbeat international resort that amplifies its spectacular surroundings. We'll turn up the volume with spacious rooms, suites, villas – including overwater options – plus thrilling amenities and music memorabilia, all surrounded by crystal clear seas, pristine beaches and stunning scenery. We look forward to welcoming guests and offering everything you could possibly want for a tropical island holiday," said Tolga Unan, General Manager, Hard Rock Hotel Maldives.
 
As the first Maldivian outpost of the world-famous hotel brand, Hard Rock Hotel Maldives features a full range of signature experiences and facilities for all ages, including a Hard Rock Cafe®, Body Rock® fitness centre, Rock Spa®, Rock Shop®, Hard Rock Roxity Kids Clubᵀᴹ and Teen Spirit® Club, the dedicated hangouts for 3-17 year-olds.
Stunning Platinum Overwater Pool Villas and Platinum Overwater Villas traverse the aqua-marine Emboodhoo Lagoon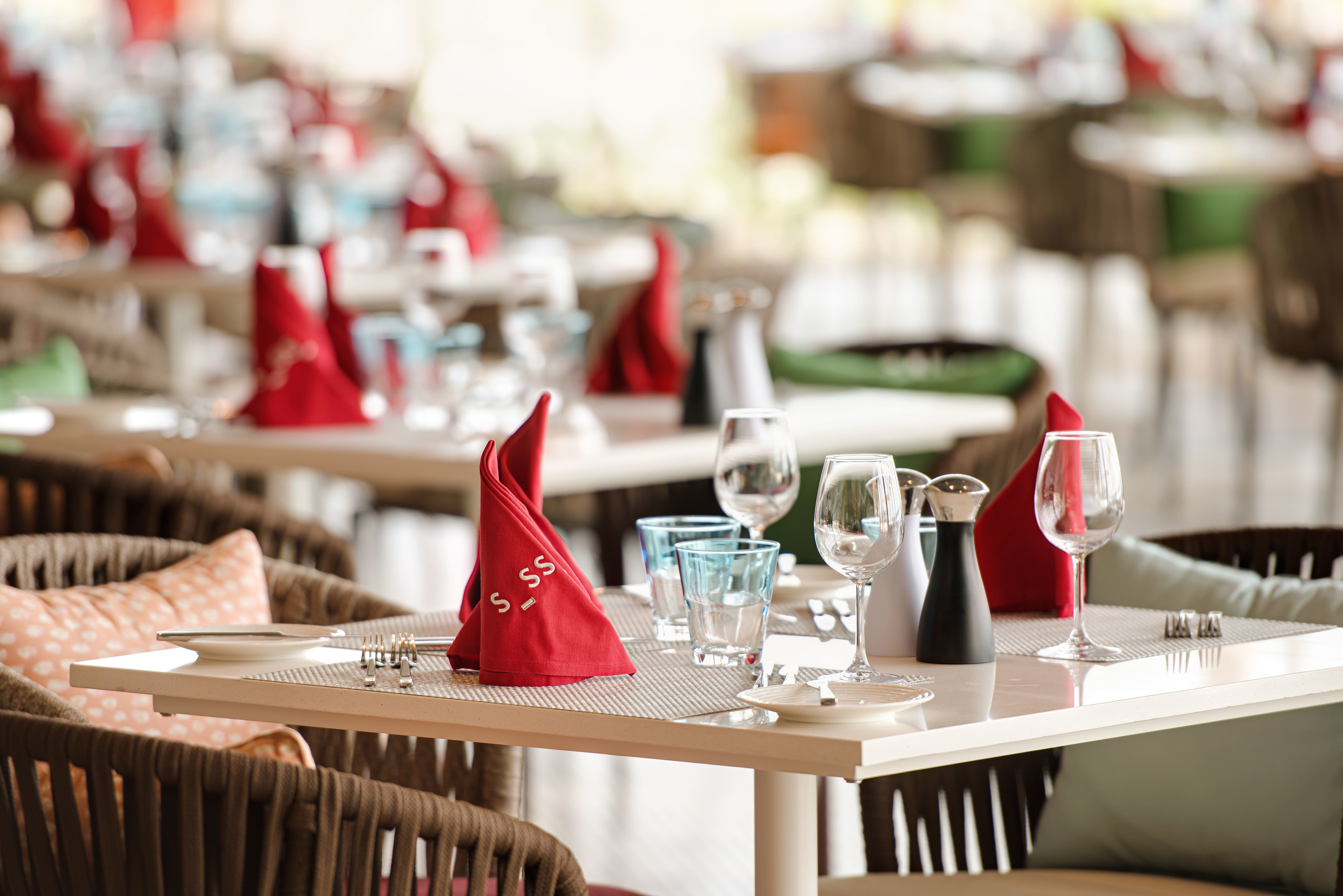 Dynamic contemporary dining experiences await guests at Sessions 
The 178 spacious rooms include family suites, beach villas, overwater villas and overwater pool villas, presenting options for every occasion. The two-bedroom Silver Family Suite allows parents and kids to stay together with bunk beds and direct beach access, while the 460-square-metre Rock Star Villa features spacious outdoor living areas, an infinity pool, a tuk-tuk bar on the terrace, panoramic ocean views and even a private boat jetty – great for mini-groups of thrill-seeking friends. Hard Rock's signature The Sound of Your Stay program allows guests to curate their own holiday soundtrack using in-room Crosley turntables, playlists and even the chance to borrow a Fender® guitar.
 
Dining at Hard Rock Hotel Maldives is an eclectic experience; at Sessions, diners are treated to a world of contemporary flavours with indoor and outdoor seating, while The Elephant and The Butterfly presents Latin American-inspired cuisine in an idyllic oceanfront setting. Additionally, the Hard Rock Cafe® at CROSSROADS Maldives brings the iconic dining and entertainment concept to the Maldives, offering mouth-watering all-American cuisine, live music, events, music memorabilia, and a Rock Shop®.
 
Youngsters can hang out in the Hard Rock Roxity Kids Clubᵀᴹ and Teen Spirit® Club, with an "All Access Pass" revealing a full schedule of fun activities, and private music lessons allowing children to unleash their inner guitar heroes. Parents can energise their stays at the Body Rock® fitness centre, with the latest equipment and invigorating sessions such as martial arts and circus skills, while Rock Om® programme brings forth the serenity and spirituality of yoga, accompanied by the healing power of music.
 
Alternatively, Rock Spa® provides a wide range of therapies, featuring Rhythm and Motion® – the world's first fully immersive music-centric spa menu utilizing amplified vibrations, pressures and patterns, as the foundation of its treatments.
 
Inspired by local Maldivian culture, Hard Rock Hotel Maldives infuses contemporary design features with tropical architecture throughout the property, alongside regionally-inspired, authentic music memorabilia, including items from regional sensations Chun Xioa and Khun Asanee Chotikul, as well as international superstars like Shakira and Justin Timberlake.
 
"We're excited to showcase the property's unique experience and signature brand amenities to locals and visitors from around the world," said Dale Hipsh, senior vice president of Hard Rock Hotels. "Hard Rock Hotel Maldives offers the beauty and serenity of the destination perfectly paired with the lifestyle and energy that only the Hard Rock brand can deliver."
 
Over at The Marina @ CROSSROADS, the vibrant lifestyle district and heart of CROSSROADS Maldives, the PADI-certified Watersports & Dive Centre provides regular excursions and private tours into the underwater world. The Marine Discovery Centre teaches guests about the resort's conservation activities, including a Junior Coral Curator programme and a clownfish release initiative, while the Maldives Discovery Centre showcases the culture of this captivating country. The CROSSROADS Event Hall is a state-of-the-art facility for over 400 delegates, allowing guests at Hard Rock Hotel Maldives to host functions of all sizes, from conventions to exclusive strategy sessions.
 
Hard Rock Hotel Maldives will become the brand's first Maldivian outpost and joins other locations across Asia Pacific, including China, India, Indonesia, Malaysia, Singapore and Thailand.
 
To learn more about Hard Rock Hotel Maldives, please visit:
www.hardrockhotelmaldives.com
www.facebook.com/hardrockhotelmaldives/
www.instagram.com/hrhmaldives/
Slide on down to the new Hard Rock Hotel Maldives